Benghazi Panel Nears Final Report Examining Clinton's Response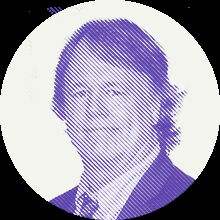 Billy House
@HouseInSession
February 10, 2016 — 2:56 PM PST
The Republican-led U.S. House panel investigating Hillary Clinton's response to the 2012 attack in Benghazi, Libya, is drafting its final report, which probably will be used to criticize the former secretary of state on the presidential campaign trail.
"There's already been a lot of thought given as to the structure and how the report will ultimately be written," said Representative Mike Pompeo, a Kansas Republican and member of the Select Committee on Benghazi, in an interview.
Pompeo wouldn't discuss what specific conclusions or findings, if any, are agreed upon by Republicans and their committee staff about the State Department's response to the attack. Clinton at the time was secretary of state.
The panel's work comes as Clinton faces an
unexpectedly tough
Democratic presidential primary battle against Senator Bernie Sanders of Vermont.
'90 Days'
Pompeo, in the interview, initially suggested the committee's report might be finished by the end of April, or "in about 90 days." However, Pompeo later said there is no set timetable for completion of a committee report. 
He pointed out the panel's chairman, Trey Gowdy of South Carolina, "has been clear we're done when we're done" and that no other considerations will be in play. He added, "We still have witnesses to interview, documents to take a look at." 
"But it seems to me that we're down the backside," Pompeo said of the committee's work, and that "there has been a lot of thought given about the drafting of the document."
A spokesman for Gowdy and the committee had no comment on Pompeo's remarks.
Partisan Battle
Many Democrats have long cast doubt on Republican motives for establishing the committee. Republicans have been trying to prove that Clinton failed to bolster security before the assault and should share blame for what they say is the Obama administration's initial, erroneous account of what happened.
The House's Benghazi committee was authorized by the Republican-controlled House on May 18, 2014. At that time, Democrats complained there had already had been as many as seven congressional inquiries into the attack on the U.S. compound in Libya, in which Ambassador Christopher Stevens and three other Americans were killed.
The panel's top Democrat, Representative Elijah Cummings of Maryland, has been among those complaining that Republicans have been intentionally stringing out the committee's taxpayer-funded work to undermine Clinton's run for president.
In a statement last month noting the committee's costs had reached $5.5 million, Cummings said, "Republicans continue to drag out this political charade closer to the 2016 presidential election, and the American taxpayers continue to pay the price."
Republicans, for their part, have emphasized they are conducting a thorough investigation. They said Clinton's use as of a private, unsecure e-mail server to conduct government business while secretary of state might not have been discovered without the work of the select committee.
http://www.bloomberg.com/politics/articles/2016-02-10/benghazi-panel-nears-final-report-examining-clinton-s-response