TRUTH: Hillary Is So Sick, She Has To Have A Neurologist By Her Side 24/7!
Submitted by IWB, on September 12th, 2016
by Pamela Williams
We have discovered some serious information here. Hillary is so ill, she has to have a neurologist accompany her around the clock. That is why she will not allow a press pool to travel with her.
Now I have to say first off I am a compassionate person, and I can only imagine what must be the neurological condition that plagues Hillary. However, the American people should have been informed from the very beginning that the Democratic Presidential hopeful, Hillary Clinton, was too ill to accept the nomination.
But from the beginning of the whole process, we have learned of nothing but the DNC corruption. In fact, it looks to me that Bernie Sanders was the legitimate candidate all along. This is an absolute outrage, and it should be investigated and prosecuted immediately. The American people must assume the worst.
This is a photo collage taken from Twitter of Hillary's Neurologist: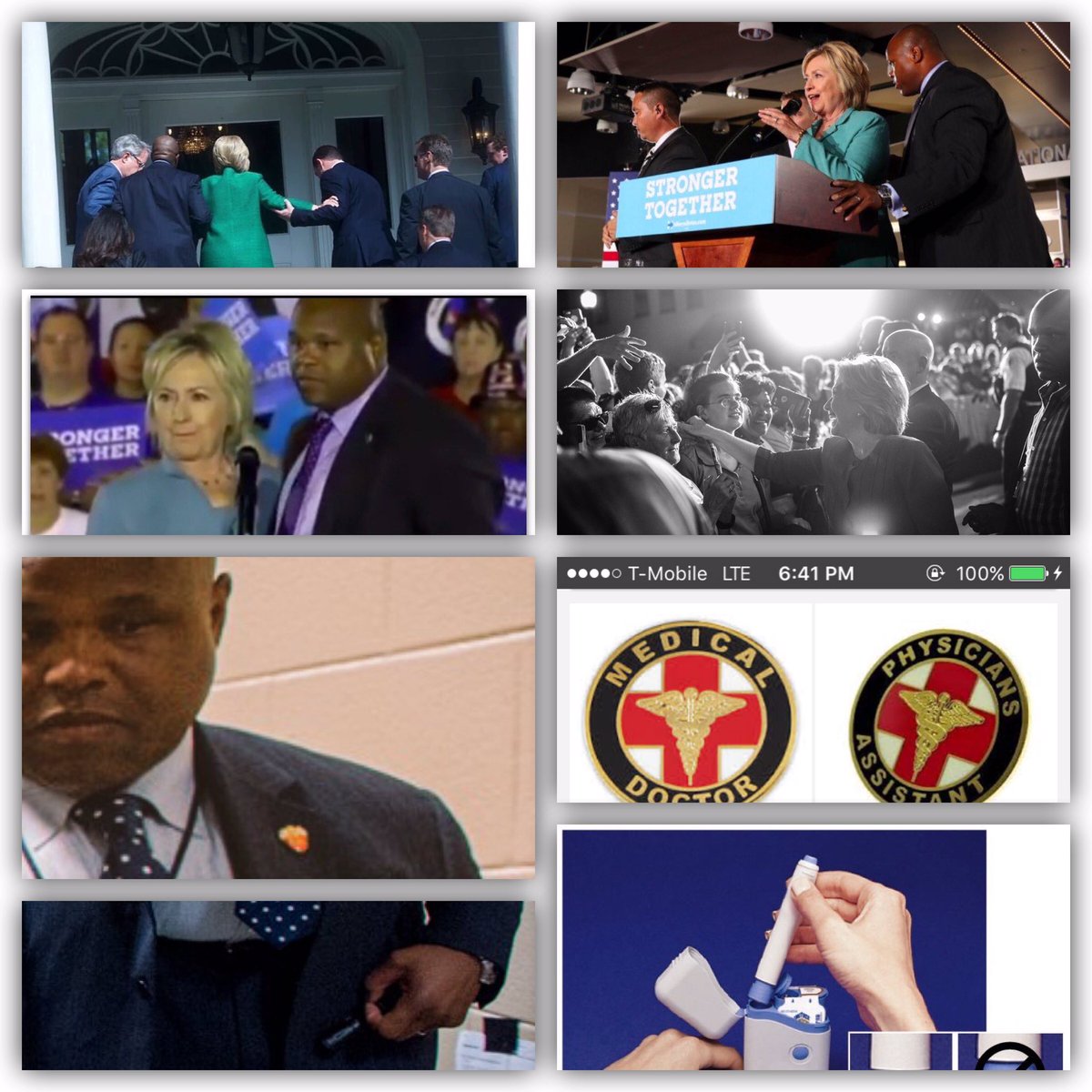 Here is a summary of his credentials:
http://usapoliticsnow.com/mystery-solved-dr-oladotun-okunola-clinton-mystery-sidekick/
Now, as an American voter I demand a press conference from the DNC on this entire outrageous Hillary scandal, and I demand it now! 
This was released to the public on Hillary's medical condition some time back, saying she was fit to run as President.
https://
theconservativetreehouse.com/
2015/07/31/navigating-the-risk-team-clinton-release-two-page-doctor-health-statement-as-medical-records/