[size=30]The final statement of the International Conference of the Union of Resistance Scholars .. Recognition of the Zionist entity "betrayal"[/size]
02/11/2017 09:53 | 

Number of readings:

font size: 
 The final statement of the conference, "Palestine between the Balfour Declaration and the divine promise" organized by the World Union of Resistance Scholars in Beirut, stressed that recognizing the Zionist entity and recognizing it as a state of "betrayal" all Muslims refuse to be dragged into.
 The International Conference of the Union of Resistance Scholars issued a final statement at the end of the meetings. The delegate of Tasnim International News Agency in Beirut received a copy of this statement. The statement noted that the percentage of the Balfour Declaration comes at a time when the nation is experiencing victories recorded by the resistance in Palestine and Lebanon.
The statement stressed that the resistance alone can remove the effects of the occupation and the expulsion of the occupiers, noting that the recognition of the Zionist entity and recognition of the state of treachery, which refuses to all Muslims to be dragged to it.
He pointed out that the conference affirms that the Palestinian issue is the central issue of the nation, which should meet around it. He pointed out that the conference condemns all the normalization attempts that some Arab countries have dared to openly, especially Saudi Arabia.
They also hailed the great support of Palestine and its people and the Islamic Republic's stand in Iran alongside the Palestinian people. They considered that what Iran is facing today is because of its stance on the Palestinian issue and its support for the resistance forces.
"The conference condemns the Iraqi-American aggression on Yemen and calls for its lifting and lifting the siege on the Yemeni people," he said. C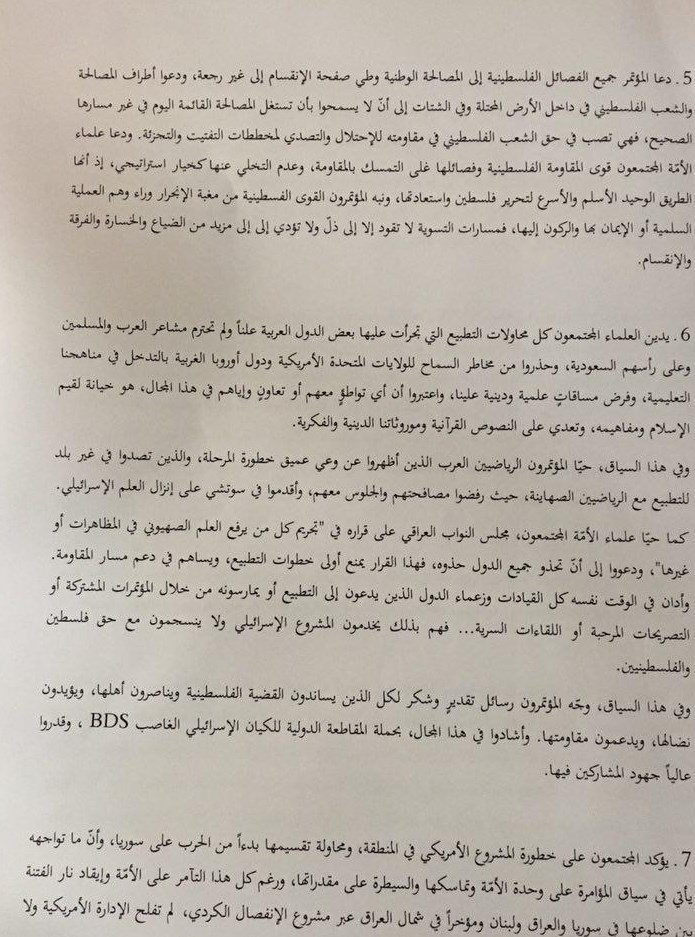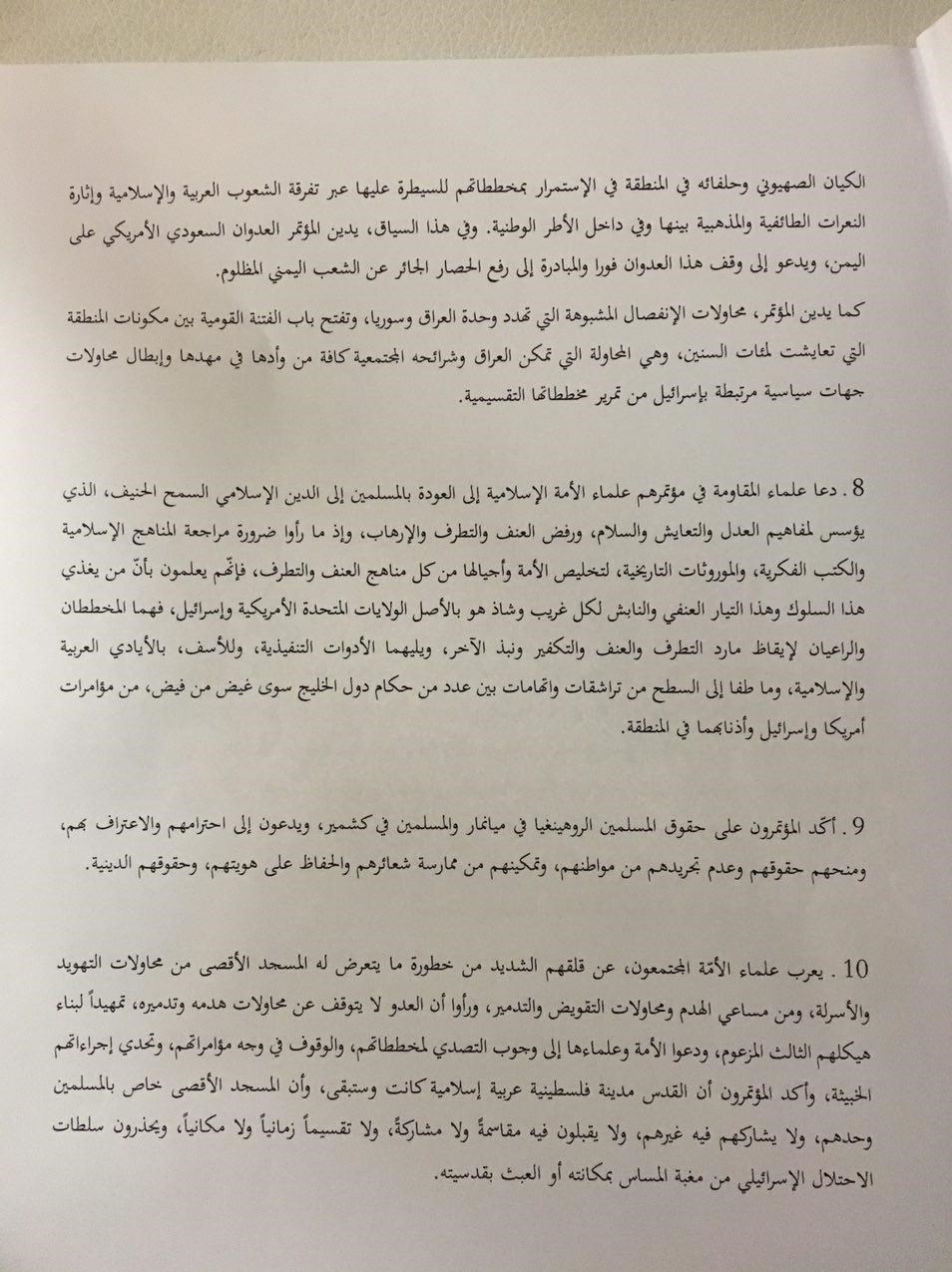 http://aletejahtv.org/permalink/189598.html