[size=45]
Why is the United States sending its emergency oil reserves to China?
34 minutes ago
[/size]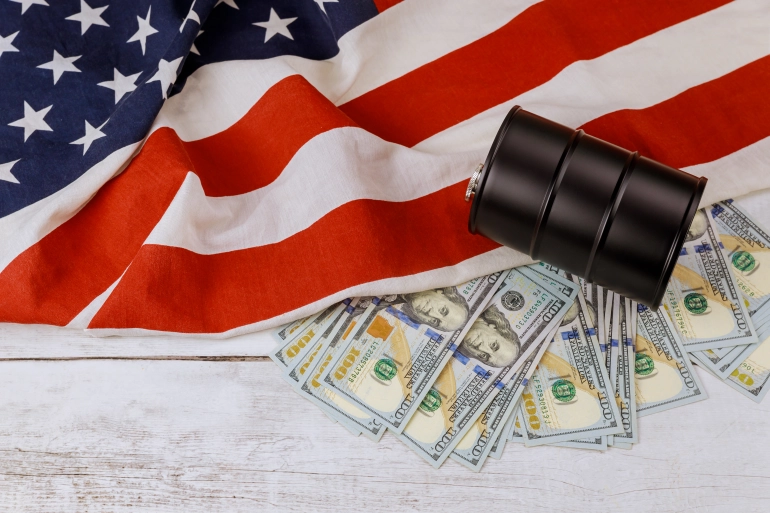 A report published by the American " 
OilPrice
 " website stated that the United States is currently exporting millions of barrels of oil from its emergency oil reserves to Europe and Asia, including China, America's number one geopolitical competitor, and the report criticized this policy.
The report stated that the US strategic oil reserves were exported to Europe and Asia last June, including to the largest geopolitical competitor of the United States in the global arena, even with the rise in gasoline and diesel prices in the United States to record levels.
He explained that the export of crude and non-crude oil limits the impact of US President Joe Biden's moves to reduce record consumer prices within the United States.
The report indicated a depletion of about one million barrels per day of the strategic petroleum reserve until last October at an unprecedented pace, adding that this depletion means the decline of the SPR stocks to their lowest level since 1986.
He said that US crude futures exceeded $100 a barrel, and gasoline and diesel prices are more than $5 a gallon in a fifth of the country, noting that US officials said that oil prices may rise if the Strategic Petroleum Reserve is not exploited, saying they are right for once.
Exporting to China at the expense of the American consumer
The report pointed out that exporting oil to China, "the archenemy of the United States", helps it benefit from it now directly at the expense of American consumers as a result of Biden's escalating panic to retreat from the consequences of his disastrous policies by selling precious American assets directly to Beijing.
"But what is even more shocking is the lack of response from the White House when asked if the United States is selling its emergency stored oil reserves to China," he added.
The report stated that while the midterm elections will come and go and Democrats will suffer a historic loss, the energy picture in the United States is getting worse every minute due to the inefficiency and/or absolute corruption of the executive branch. Crude oil stocks - according to the report - are the lowest since 2004, as refineries operate. It is close to peak levels, while the utilization rate of refineries in the US Gulf Coast reached 97.9%, which is the largest percentage in 3 and a half years, and this means - according to the report - that even the smallest accident can raise oil prices to the highest possible level.