A collective fall of digital currencies.. 90 billion losses after the Fed attack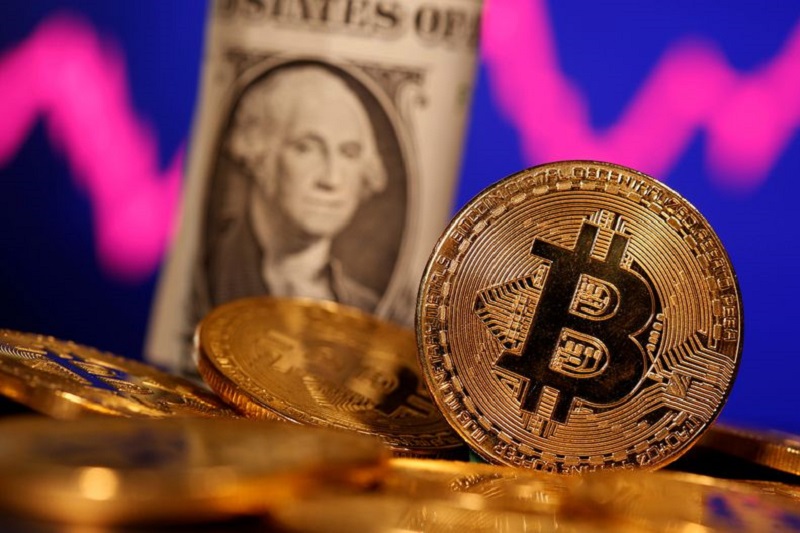 money and business
---
Economy News-Baghdad

After a wave of strong rises for digital currencies, during which Bitcoin increased by more than 7% and most major currencies rushed with it during trading on Tuesday, digital currencies fell again after a surprise attack from the Federal Reserve Chairman.
And digital currencies turned down until those moments of trading today, Wednesday, with continued concern about economic stagnation and raising interest rates by major central banks.
Powell's attack
Federal Reserve Chairman Jerome Powell called for better regulation of the cryptocurrency market, warning that the failure of the industry's downturn to trigger broader financial turmoil may not be repeated in the future.
Fed Chairman Jerome Powell said: "Global rate hikes have exposed major structural issues in the decentralized finance system."
"But the good news from my point of view is that the interaction between the decentralized finance system and the traditional banking and financial system is not that great at this point," Powell added.
Powell said the situation may not go on forever, as more appropriate regulation is needed.
Powell confirmed his previous statements regarding the continued discussion of the idea of ​​issuing a central bank digital currency, noting that he does not expect a decision in this regard in the near future.
90 billion lost
Within a few hours, digital currencies lost more than $90 billion, bringing the market value of the cryptocurrency community down to levels near $910 billion.
The cryptocurrencies succeeded in approaching sharply during trading on Tuesday the trillion dollar levels, after strong rises for all the billion unicorn currencies.
extreme dread
Combined with Powell's attack and Bitcoin dropping below $20,000, intense fear and panic from crypto market traders have prevailed amid expectations of continued tightening from the US Federal Reserve.
The dollar's ​​strength is withdrawing from high-risk assets, which drives the risk appetite to shift towards the acquisition of the dollar and the migration of stocks and digital currencies, coinciding with the weak demand for gold due to the high cost of holding bullion in dollars.
The data of the Crypto Fear & Greed Index revealed that the crito market fell into the area of ​​extreme panic, as the index recorded a reading at 20 points.
market now
Bitcoin fell during these moments below the levels of 19 thousand dollars, to fall to 18.6 thousand dollars, a decline of about 8%, to turn into a decline over the course of the week in the range of 1%, with a market value of 356 billion dollars.
Ethereum fell to levels of $ 1,267 thousand, down by 8.5%, while it declined within a week by 4%, with a market value of $ 155 billion, and Ethereum's losses rose to 66% from the beginning of the year, compared to 61% of Bitcoin's losses.
Binance Coin BNB/USD fell 6% to levels below $270, XRP fell 13% to levels of $0.722, and Cardano fell 7.5% to levels of $0.427.
While Solana fell by 8% to levels of $ 32 and Dogecoin fell by 6% to levels of $ 0.059, and Polka Dot fell to levels of $ 6.25.
The Shiba Inu fell within 5% to levels of $0.00001, while Polygon MATIC/USD fell by 8% at levels of $0.72 and Avalanche lost 8% to levels of $16.8.
The article does not express a recommendation or nomination, but rather a mere monitoring of market fluctuations, as trading in digital currencies involves high risks, including the risk of losing some or all of the investment amount, knowing that it is not completely subject to financial authorities and markets.
---
18 . 

views
Added 

09/28/2022 - 11:35 AM
Update 

09/28/2022 - 12:58 PM
https://economy-news.net/content.php?id=29943