Mass fall of major digital currencies.. 30 billion was lost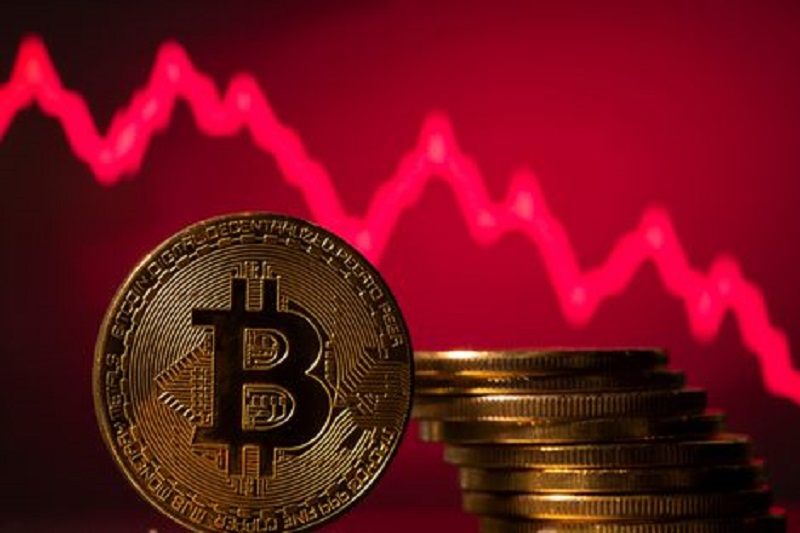 money and business
---
Economy News-Baghdad

Cryptocurrency prices turned to a sudden drop today, Wednesday, after a wave of strong gains that pushed the market to cross the $1 trillion barrier for the first time since last November.
Meanwhile, all major digital currencies fell, led by Bitcoin, which fell towards the $22,000 levels, while the losses of the second largest digital currency, Ethereum, were more severe.
On the other hand, from the market declines, feelings towards the currency market remain neutral, as feelings of fear and panic evaporated from the digital currency market, amid a state of optimism dominating dealers despite the recent warnings and collapses.
According to the data of the Crypto Fear & Greed Index, which measures the psychology of dealers in the crypto markets, the index held firm in the neutrality area, which it managed to reach during yesterday's trading, Tuesday.
During these moments of trading today, Wednesday, the Crypto Fear & Greed Index records levels of 51 points, after rising yesterday to levels of 52 points, compared to levels of 45 points, which express fear last Saturday.
Bitcoin, the largest digital currency, fell during these moments of trading today, Wednesday, within the limits of 2%, down to levels near 22 thousand dollars, while it fluctuated within 24 hours between levels of 23.07 thousand dollars and levels of 22.4 thousand dollars.
Bitcoin briefly succeeded in surpassing the levels of $23,000, which is the highest since last August, and the bulls of the first currency are struggling to push it above those levels after testing the levels of $23,000.
Bitcoin is still rising by 7% in a week and by 35% in a month, while it has risen by 37% since the beginning of the year, with a market value of $438 billion, but it is still declining by more than $45,000 from its historical peak.
Meanwhile, the market value of digital currencies fell to levels below $1.03 trillion, with losses close to $20 billion over the past twenty-four hours.
Ethereum fell by 5% to levels of $ 1.5 thousand, while it decreased by 2% within a week, while it is still rising within 30% since the beginning of the year, and its market value has fallen to $ 190 billion now.
Binance Coin fell 4% to dispel its weekly gains, of which only about 0.5% remained, while it rose by 24% since the beginning of this year 2023.
Ripple, the sixth largest digital currency, fell within 4%, down to $0.4 levels, while still maintaining weekly gains within 6%, by more than 21% since the beginning of this year.
Cardano fell 6%, Dogecoin fell 7%, Solana fell 8%, Polygon MaTech fell 7%, and Polka, Litecoin and Chiba Inu fell between 4 and 6%.
In the latest decisions by financial institutions to hedge against the contagion of the cryptocurrency meltdown, Signature Bank reversed crypto transactions of less than $100,000. The shift comes after the Federal Deposit Insurance Corporation warned of the risks of crypto assets.
Binance, the world's largest cryptocurrency exchange, said Signature Bank will only handle user transactions over $100,000 as the bank reduces its exposure to the digital asset markets.
According to the statement: "Binance said that one of our partners, Signature Bank, said it will no longer support any cryptocurrency exchange clients with buying and selling amounts of less than $100,000 starting February 1, 2023.
As a result, some individual users may not be able to use SWIFT bank transfers to buy or sell cryptocurrencies with/against USD in amounts less than $100,000 USD.
In the statement, Binance said it was "actively working to find an alternative solution...and that" 0.01% of its average monthly users receive services from Signature Bank.
A Binance spokesperson said that no other banking partners were affected nor announced any decisions similar to Signature Bank, knowing that SWIFT is a network used by financial institutions to transfer information and funds.
---
Views 

54
Added 

01/25/2023 - 12:16 PM
Updated 

01/25/2023 - 2:18 PM
https://economy-news.net/content.php?id=32080