Israeli sites say the raid targeted Hezbollah officials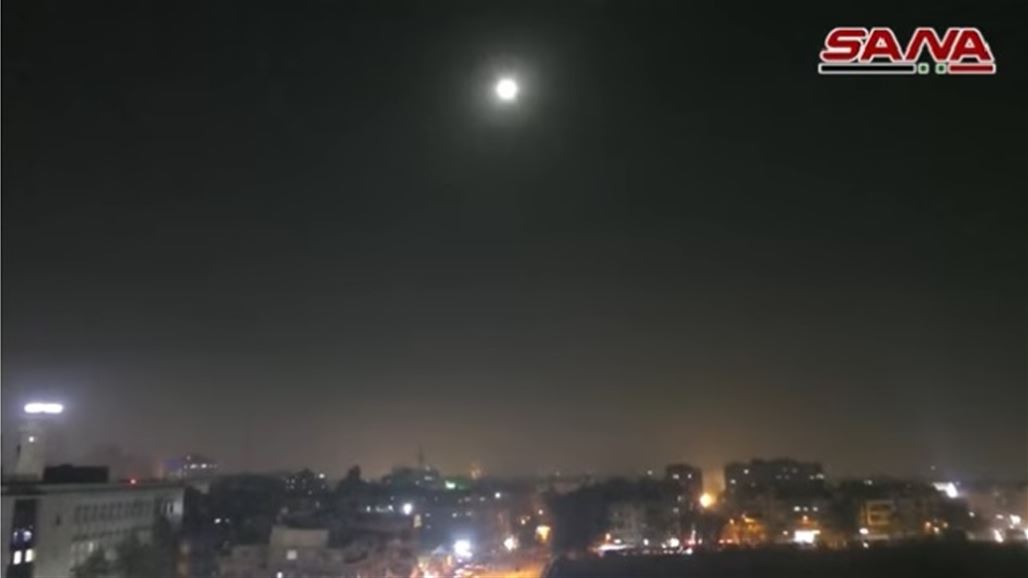 Israeli sites said that the Israeli raid on Damascus last night, targeted a high-level delegation of officials of the Lebanese " Hezbollah " were on board a plane preparing to go to Iran , while the Syrian army confirmed its response to those missiles. 

The site, "Newsweek," the US quoted a source in the US Department of Defense that the raid was carried out minutes after the rise of officials from "Hezbollah" to an Iranian plane in Damascus, which was destined for Iran, and that they were wounded in the strike, which was "assassination" targeted them.
The site added that the Israeli raid targeted Iranian strategic munitions in the region, including advanced "GPS" components of weapons. 

The site pointed out that two Iranian planes "suspicious" left Damascus half an hour before the Israeli raid. 

The details of the flight control sites show that a cargo plane belonging to the Fares Air Company "Qeshm" (747) arrived at Damascus International Airport at 7:00 pm and left at 21:28 pm, just half an hour before the reports of air strikes in Syria on Tuesday night . 

According to Flightradar24.com, one of the Boeing 747-281F aircraft left Damascus and headed east towards Tehran, reaching 30,000 feet and then flying into Iraq after 10 pm. By midnight, it entered Iranian airspace.

For its part, announced the Directorate of Air Defense in the Syrian army, the response to Israeli missiles in the western suburbs of Damascus on Tuesday evening launched by Israeli aircraft over Lebanese territory, were mostly dropped, and limited damage to the ammunition store and wounding three soldiers were wounded. 

The official account of the Israeli army on "Twitter" a glee that stated: "The air defense system was activated by the army in response to the launch of an anti-aircraft missile from Syria." 

For his part, the Syrian Observatory for Human Rights said that Israeli missiles were fired over Lebanese territory and targeted the western countryside and the south-western countryside of Damascus, and that a number of rockets hit Hezbollah weapons depots or Iranian forces.
https://www.alsumaria.tv/news/256184/%D9%85%D9%88%D8%A7%D9%82%D8%B9-%D8%A5%D8%B3%D8%B1%D8%A7%D8%A6%D9%8A%D9%84%D9%8A%D8%A9-%D8%AA%D9%82%D9%88%D9%84-%D8%A5%D9%86-%D8%A7%D9%84%D8%BA%D8%A7%D8%B1%D8%A9-%D8%A7%D8%B3%D8%AA%D9%87%D8%AF%D9%81%D8%AA-%D9%85%D8%B3%D8%A4%D9%88%D9%84%D9%8A%D9%86-%D8%A8%D8%AD%D8%B2/ar