[size=36]To continue his career .. The management of the Council of Saudi Chambers chooses a new leadership[/size]
Economy

 | 03:04 - 19/02/2020
Baghdad - Mawazine News, The
Board of Directors of the Saudi Chambers, on Wednesday, chose a new leadership to continue the Council's march in support of the Saudi business sector and the national economy.
Ajlan bin Abdulaziz Al-Ajlan won the elections as President of the Council of Saudi Chambers, and Tariq Bin Muhammad Al-Haidari was chosen as Vice-President of the Council, and Hisham bin Muhammad Kaaki was chosen as Vice-President of the Council.
The selection of Al-Ajlan as Chairman of the Council came during the extraordinary meeting of the Board of Directors of the Council of Saudi Chambers, which was held at the headquarters of the Council of Chambers in Riyadh to elect a new President of the Council with the participation of heads and representatives of 28 chambers of commerce in the Kingdom.
The election process for the posts of President and Vice-Presidents was conducted under the supervision of the Ministry of Trade and Investment and the Legal Department of the Council.
The elections witnessed the participation of 76 thousand votes, of which 34.3 thousand voted for the makers, while the remaining 41.7 thousand votes went to the merchants category, thus becoming the largest electoral participation witnessed by the Saudi Chambers of Commerce with a rise of 300% in terms of the number of voters of 32.6 thousand elected.
The number of competitors on the list of industrialists was 15 candidates, while it exceeded 40 candidates in the list of trademen.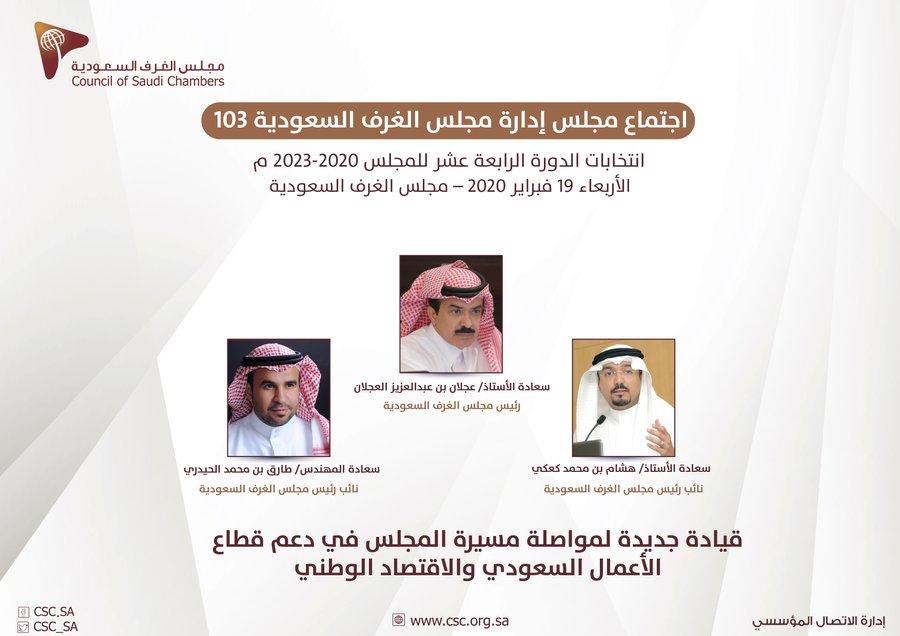 https://www.mawazin.net/Details.aspx?jimare=86796